Minutes 25th September 2023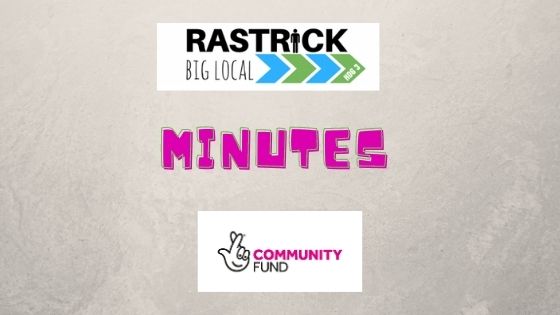 Present: Amanda Caldwell; Angela Peaker, Richard Peaker, Rich Richardson, Gary Collins,
Amanda Lawson, Danny Leech, Alison Mitchell
Apologies: Sophie Whittaker; Elliot Collins; Kate Lightstead
1. WELCOME AND APOLOGIES (AND ANY DECLARATIONS OF INTEREST)
The Chair welcomed the partnership members and apologies were noted.
2. MINUTES OF PREVIOUS MEETING AND MATTERS ARISING
The minutes of the meeting of 21st August 2023 were approved.
3. LTO UPDATE
The LTO provided a financial update. The approved budget to the end of the period is £521,.650. Of this the amount of £281.300 has been drawn down. Funding of £24,525 from year 8 brought forward. The amount of £25,000 has been drawn down for year 9. Expenditure for year 9 is £32,283.63. CFFC currently hold £17,235.37.
4. BL REP UPDATE

A new plan for the remaining period has been requested. The partnership reviewed the progression of the plan together with the remaining budget allocation. The plan is now in the process of being amended further and will be circulated to the partnership members for review before submission to Local Trust. Action: Amanda and Rich to liaise accordingly
5. SUB GROUP UPDATES

(a) Community Small Grants

The following small grants have been approved:

Hypnotherapy from within approved – awaiting BACS form
Awaiting return of evaluation forms sent to projects for completion.

b) Marketing and website
We are continuing to update the website and facebook with local information.
c) Treasurers Report
The balance of the RBL account at 25th September 2023 is £533.69.

The funding for the Friends of Rastrick Cemetery of £300 is still being held.

6. BIG IMPACT

Rastrick Library: RBL are continuing discussions with the Friends of Rastrick Library and we will need to make a decision on this project soon before the new plan is submitted for approval. Action: Danny and Amanda to liaise with library

7. ANY OTHER BUSINESS

a) Update on Space@Field Lane Funday on 2nd September 2023

RBL had a presence at the event which was well attended. We had assistance from Just Ideas with activities which drew in both adults and children. We asked for ideas from the Community and held a prize drawer and awarded vouchers for the Co-op.
b) Update on networking events at Rastrick Cricket Club on 15th and 16th September

The events were well attended by representatives from many of the groups in the Community. A variety of issues were discussed with the main focus being on how RBL could assist with funding for energy efficiency. Representatives from the groups were interested in forming a separate group to work together to obtain energy reviews and a cost analysis. It was also agreed that it would be beneficial to meet regularly to discuss this. The decision was to meet each month in the first instance. The date for the next meeting is yet to be arranged. Action: Danny to confirm date with representatives
8. Date for next meeting: Monday 23rd October 2023 at the Arncliffe Centre
---