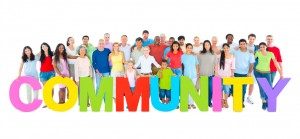 There are many activities going on around Rastrick for both children and adults but it's all about finding out where these are! Why not have some fun, get some exercise, meet new friends or learn new skills.
With regard to all information on this page, details of timings, prices, club memberships, etc can all be found by visiting their website.
To enjoy a treat without having to go far why not visit the Space@Field Lane cafe.  They have rooms to hire for parties, meetings etc and we hope it won't be too long before activities can start again!
Why not join a knit and natter group, a craft group or join in a quiz night?  There's something for everyone at Rastrick Library – find out more on their website by visiting:  Friends of Rastrick Library
Learn how to act, sing and dance.  You can take part in adult fitness classes too or do you want a venue for a disco party for your children?  Find out more by visiting Limelight Theatre School
The churches in Rastrick also have activities including rainbow, brownies and guides and parent and toddler groups, a pantomime society and  Beer and Banter evenings at a local pub.  Find out more here  St Matthews Church and  St John the Divine
If you want to become more active then check out these websites for more:
Castlefields Golf Club
Rastrick Bowling Club
Rastrick Cricket Club
Rastrick Juniors Football Club
Rastrick Tennis Club
Swimrite Leisure Swimming
Rastrick Bowling Club and Rastrick Cricket Club have quiz nights and comedy nights so check out their websites even if you don't want to take up bowling or cricket!  If you want to have a party then they have function room hire available.