Amanda Caldwell, Chair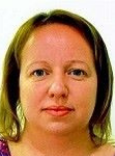 has lived in Rastrick for 15 years and her daughters have attended local primary schools. She is qualified as an accountant.
She is passionate about improving the local environment and open spaces for Rastrick residents and has been involved in a number of projects clearing up the river and canal basin. In her spare time, she enjoys walking, running, and travelling.
Peter Edwards, the Vice Chair
has lived in Rastrick for over 50 years with his wife. He and his wife have two daughters and a son, grandchildren and great grandchildren. He has had many long connections with the Rastrick Community and is a founder member of RBL. He also dedicated 50 years to the Brighouse Charity Gala as a volunteer but has now retired from this. He was educated in Rastrick and retired from working in the carpet industry after 54 years. He is a keen supporter of Huddersfield Town.
Angela Peaker, the Secretary/Treasurer
has lived in Rastrick for 25 years. Now retired after working many years in the secretarial field she joined the partnership in 2014. She believes that the area can continue to prosper with everyone working together. She has many hobbies including gardening, knitting, music, walking and animals and also enjoys volunteering at the the Brighouse Old Peoples Rest Centre.
Elliot Collins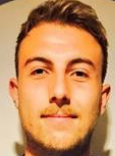 was born and educated in Rastrick but has recently moved out of the area.
He joined the partnership in 2016 in his capacity as a Neighbourhood Officer for Together Housing. He is keen to understand and appreciate the local concerns, issues and developments within Rastrick.
Rich Richardson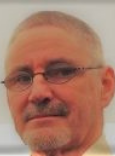 has lived in Rastrick since 2003. He joined the partnership in 2012 after he retired as it offered an opportunity to put something back into the community. Previously, he worked in the public sector for over 30 years, the last fifteen of which were with Calderdale MBC. He enjoys gardening, music, cooking and crosswords.
Sophie Whittaker
became a Councillor in the Rastrick ward in 2017 prior to joining RBL. She works for Craig Whittaker MP and is passionate about improving the lives within the community.
Being involved with RBL is a fantastic way for her to keep in touch with the community, help enhance local projects, and enrich the lives of Rastrick residents.
Danny Leech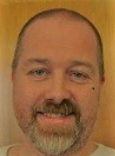 is the community engagement worker for the partnership. He has worked across many sectors including charities, specialist health organisations, public sector and social enterprises. He is available to support and advise any agency or group wanting to become involved with Rastrick Big Local. His details can be found on our "Info on our funding pots" page.
Anne Sherriff
has been a Big Local Rep since 2012 and currently works with four other areas as well as Rastrick. She is also a Big Local Plan Assessor which means she is in contact with many other partnerships and can bring that experience to support the work of Rastrick Big Local.
Anne has a background in community development and regeneration. She is a qualified trainer and an experienced facilitator. She lives in Denhome, near Keighley.