Minutes – 21st August 2023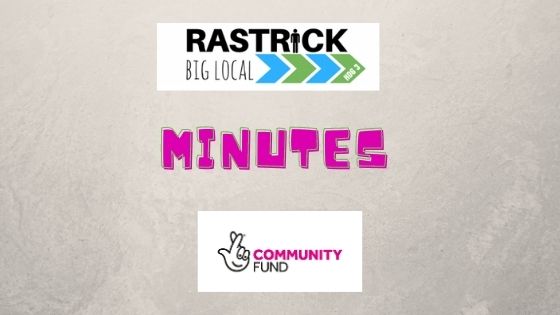 MINUTES RBL PARTNERSHIP MEETING

Monday 21st August 2023 at the Arncliffe Centre

Present: Amanda Caldwell; Angela Peaker, Richard Peaker, Rich Richardson, Gary Collins, Amanda
Lawson, Danny Leech, Alister Shaw

Apologies: Sophie Whittaker

1. WELCOME AND APOLOGIES (AND ANY DECLARATIONS OF INTEREST)

The Chair welcomed the partnership members and apologies were noted.

2. MINUTES OF PREVIOUS MEETING AND MATTERS ARISING

The minutes of the meeting of 5th June 2023 were approved.

3. LTO UPDATE

The LTO provided a financial update. The approved budget to the end of the period is £521,.650. Of this the amount of £266.300 has been drawn down.

Funding of £24,525 from year 8 brought forward. The amount of £10,00 has been drawn down for year 9. Expenditure for year 9 is £29,659.29. CFFC currently hold £4865.71

A drawdown of funds is necessary.

Action: Amanda to liaise with with Local Trust regarding a drawdown for running costs

4. BL REP UPDATE

The partnership had a brief introductory meet up with our new rep, Alister Shaw, in July. Alister attended the first official RBL meeting today. We discussed the amendments required to our current plan in order to access further funding. Amanda and Rich are the lead in amending the plan.
Action: Amanda and Rich to liaise accordingly

5. (a) Community Small Grants

The following small grants have been paid out

Halifax Opportunities Trust swimming project
Space Autumn Community event
St Matthews LED lighting
Friends of Highbury School library project

Awaiting return of evaluation forms sent to projects for completion

b) Marketing and website

We are continuing to update the website and facebook with local information.

c) Treasurers Report

The balance of the RBL account at 21st August is £633.69.

The funding for the Friends of Rastrick Cemetery of £300 is still being held.

6. BIG IMPACT

Rastrick Juniors Football Club: We have not had any further update on this.

Rastrick Library: This is still under discussion.

Space@Field Lane garden: This is still under consideration. It is proposed to engage the interest in this at the Space@Field Lane funday

7. ANY OTHER BUSINESS

a) Space@Field Lane Funday on 2nd September 2023: RBL to be present

b) RBL networking events at Rastrick Cricket Club on 15th and 26th September. Partner agencies
and local community groups to be invited.
8. DATE FOR NEXT MEETING

Monday 25th September 2023 at the Arncliffe Centre
---