Minutes 14th March 2022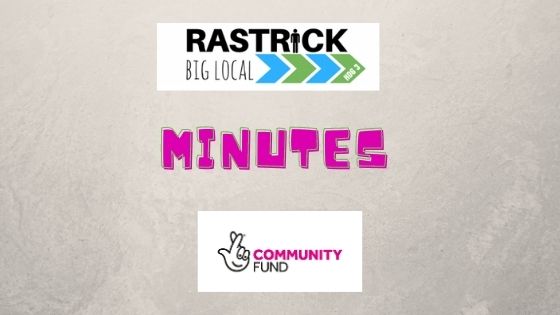 Monday 14th March 2022 at the Arncliffe Centre

Present: Amanda Caldwell, Angela Peaker, Rich Richardson, Danny Leech, Richard Peaker,
Anne Sherriff, Amanda Lawson, Sophie Whittaker, Gary Collins, Elliot Collins
Apologies: Lorraine Beiley

1. WELCOME AND APOLOGIES (AND ANY DECLARATIONS OF INTEREST)

The Chair welcomed everyone to the meeting.
2. MINUTES OF PREVIOUS MEETING AND MATTERS ARISING

The minutes of the meeting of 27th January 2022 were approved.
Carr Green zipwire: No update from CMBC;
Burnsall Road swings: No update from CMBC
Defibrillator at Space: No update from CMBC
3. LTO UPDATE

The LTO provided a financial update. The approved budget to the end of the period is £521,.650. Of this
the amount of £256,300 has been drawn down with approximately £265,000 still to draw down. The
amount of £75,000 is to be paid shortly on two projects. due to be paid out shortly on two projects.
CFFC are currently holding £122,278.67. Action: Angela and Amanda L to liaise re virement of funds in
budget

Local Trust have offered assistance on legal structures should RBL wish to consider this.

4. BL REP UPDATE

Anne updated that Big Local Connects will be in September 2022 and registration will open in the next few months.

5. SUB GROUP UPDATE
(b) Community Small Grants
The following small grant applications have been paid:
St Matthews Theatrical Group £1500; St Johns Church £1500; Empire Dance Troop £1500
We have requested the 5K funding from CFFC for 2022 but are unable to apply for this until August
Action: Angela to action nearer the date.

c) Marketing and website

Danny, Amanda and Angela have been liaising on the criteria for small grants but this still needs
finalizing. We have previously contacted the 6th form college to see if they would be interested in
assisting with this as a project but we are still awaiting a response. Action: Amanda to follow up

(d) Treasurers Report

The balance at the meeting on 27th January 2022 was £2707.69. After payments out the balance at 14th
March 2022 is £633.69.

6. BIG IMPACT

Cromwell Bottom: Danny has continued to pursue CMBC and a further response is awaited
Action: Danny to continue to monitor

Rastrick Juniors Football Club: CFFC have raised a couple of queries before the funding is transferred.
We will forward information to them to clarify this. Action: Amanda C to email Amanda L

Rastrick Library: Danny and Amanda have met with Graham Gibbons and RBL are continuing to pursue a
possible long term project. We are continuing to investigate this further.

Discussion took place on whether the Big Impact fund should remain suspended and it was agreed that
it should be for the time being.
7. ANY OTHER BUSINESS

(a) Space update:

Danny and Amanda have been working with Active Calderdale and various activities – yoga,
Zumba gold, hits, circuits are taking place which are joint funded 50% by Space and 50% by
Active Calderdale. The craft group has been working hard making ribbons and sunflowers to
sell for the Ukraine Appeal. The café continues to be very busy.

(b) Strivelive Business Enterprise Cube:

The partnership discussed this scheme at the last meeting.
It is aimed at 30 individuals taking part and RBL decided to research if another Big Local would
be interested in being a party to this. We have not been successful in engaging another Big
Local group. It was agreed that we would continue our approach with the 6th form college to
determine if there may be any interest amongst their students: Action: Amanda to contact
school

(c) Danny has had a query from RJFC regarding the lifespan of the defibrillator on Carr Green Lane
which was funded at the start of Rastrick Big Local. He will respond and recommend that they
apply for a small grant. Action: Danny to respond to RJFC

(d) Amanda mentioned that Space have chairs which are surplus to requirements which may be
suitable for the Arncliffe Centre. As Elliot is the representative for Together Housing he will pass
this information on. Action: Elliot to contact Mohammed Idris

8. Date for next meeting: Monday 25th April at 6.00 pm at the Arncliffe Centre with Monday 13th June
2002 proposed thereafter
---