Here's what's happening at Carr Green
Well we may have been in lockdown for a while now but RJFC and the other fab groups in your Community have still carried on working together in the background to make things happen.
We're still not sure when meetings will resume but if anyone would like to join our great team when normality returns you would be very welcome!
If you've been wondering what is happening on the Carr Green playing fields then here is an update from Rastrick Juniors Football Club.  Great news!!
Hello All,
Work has begun on RJFC pitch and facilities improvement including support from Rastrick Big Local funding from the Voice Your Choice funding programme.
RJFC have been selected for a national pilot scheme for the FA's new pitch improvement programme. A grant has been received for over £60,000 over 10 years for this.
Since 2018 RJFC have increased participation numbers in Rastrick by over 20%; this number is rising daily. And thanks to the efforts of our volunteers, renewed relationships with Carr Green Primary School and grants received from the Football Foundation, we will next year include a girls section
We are now a very settled Committee and Trustees, all of whom are dedicated to the long term success of the Club. We have recruited volunteers who are able to give the skills from their professional careers (such as Charity Governance, IT, Education & Welfare, the Department for International Trade, Advertising, Marketing and lately project management and architecture). This ensures we are at the very forefront of developments in junior football whilst ensuring we adhere legally to our responsibilities.
Any further enquiries please visit the website for Rastrick Juniors Football Club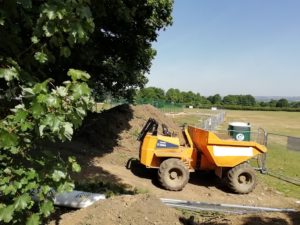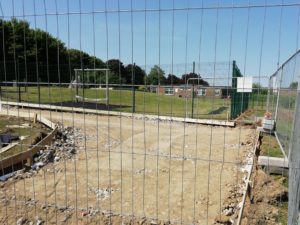 ---