Minutes – 3rd April 2023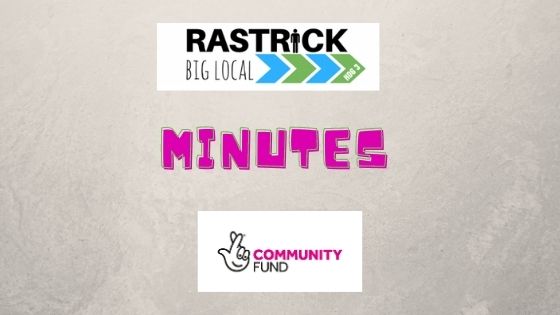 MINUTES RBL PARTNERSHIP MEETING

Monday 3rd April 2023 at the Arncliffe Centre

Present: Amanda Caldwell, Angela Peaker, Rich Richardson, Richard Peaker,
Elliot Collins, Amanda Lawson, Anne Sherriff, Alison Mitchell, Sophie Whittaker
Apologies: Gary Collins

1. WELCOME AND APOLOGIES (AND ANY DECLARATIONS OF INTEREST)

The Chair welcomed everyone to the meeting and apologies were noted.

2. MINUTES OF PREVIOUS MEETING AND MATTERS ARISING
The minutes of the meeting of 20th February 2023 were approved.
3. LTO UPDATE
The LTO provided a financial update. The approved budget to the end of the period is £521,.650. Of this the amount of £256.300 has been drawn down. The income drawdown for year 8 is £89,150.
Funding of £24,525 from year 8 brought forward. The amount of £10,00 has been drawn down for year 9. Therefore CFFC currently hold £22,666.40.

CFFC are still awaiting confirmation from Local Trust regarding virement of the funds between the
budget headings. Also, they have requested a new plan before any further funding is released. Action: New plan to be drawn up
4. BL REP UPDATE
There was nothing to update from Anne other than to remind us that the final Big Local Connects will take place on 27th and 28th October in Nottingham.
5. SUB GROUP UPDATES
(a) Community Small Grants
The following small grants have been paid out:
Space@Field Lane – reading corner project paid
Angela Dyson – therapeutic arts at Space
Awaiting BACS form from Halifax Opportunities Trust for swimming project
(b) Marketing and Website
We are continuing to update the website and facebook with local information.
(c) Treasurers Report
The balance of the RBL account at 2nd June is £633.69.
The funding for the Friends of Rastrick Cemetery of £300 is still being held.
6. BIG IMPACT
Rastrick Juniors Football Club: The clubhouse works are still in process
Rastrick Library: The possibility of a long term project with the library is still under consideration.
Assistance is being given by a representative who has met with Calderdale Council on our behalf of RBL. Action: Danny liaising with Cass from Locality to progress this.
7. ANY OTHER BUSINESS
a) Reflect Recharge Workshop: At the workshop in January we discussed energy efficiency.
Amanda has been in touch with a group who have expertise in green energy. One area given thought to is solar panels though we do not have any knowledge in this respect. Action: Gary and Elliot agreed to assist with research on this.
b) We are still considering the new funding stream to replace Voice your Choice which we no
longer run. The criteria for this is still to be decided. We have a couple of parties interested in this.
Action: Partnership to agree criteria
8. Date for next meeting: Monday 5th June 2023 at Rastrick Bowling Club – open meeting for the public.
---