Upcoming workshop event at Space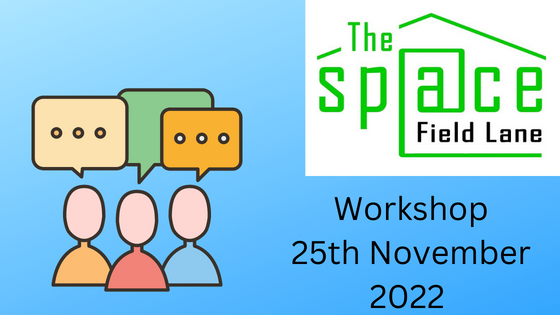 Please see details of an event we have been asked to circulate. Please follow the link at the bottom of the post to register your place.
We are pleased to invite you to an upcoming Refugee Awareness Workshop at The Space @ Field Lane in Brighouse on Friday, November 25th from 10 am – 12 noon.
It is very likely that people fleeing war and persecution will be disbursed into temporary accommodation in the Brighouse and Lower Valley area over the coming months. We want to ensure that local organisations and groups work together to make the area as welcoming as possible for all concerned. We'll highlight focused steps and practical actions to help support those newly arrived, whilst also preparing the local community.
At the workshop, you can expect to:
Hear from frontline staff & people with lived experience of the asylum system
Learn the facts & truths behind pervasive myths
Look at the barriers people face, especially those in temporary accommodation
Join a collaborative session to discuss the next steps you can take
We will also provide a light brunch, plus a chance to ask questions and network with other organisations.
Please register your place here. I also encourage you to share the invitation with any persons or organisations who may be interested, as we look to broaden our network in the area.
If you have any questions, please do not hesitate to email or ring Amber at 07484 665044.
We hope to see you there!
---