Join us at our AGM – find out more!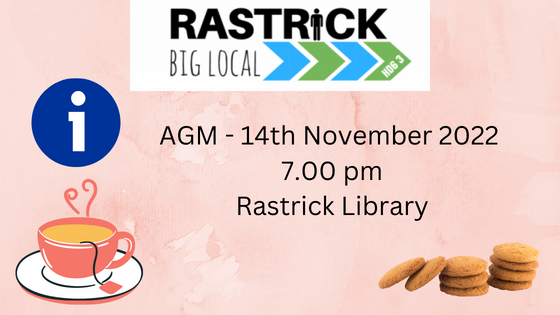 Will you come along and join us at our AGM? It's on Monday 14th November 2022 at Rastrick Library at 7.00 pm.
We will be giving an update on the projects we have funded this year and some ideas we have for the future.
Our Community Small Grants fund is open for small projects and we have now re-opened our Big Impact fund.
We've only a few more years left to fund any projects within the area so if you have any ideas for a new project then please come along and discuss this with us.
We would welcome any new faces on the partnership too!
---