Awards of funding since 2013 for Community small grants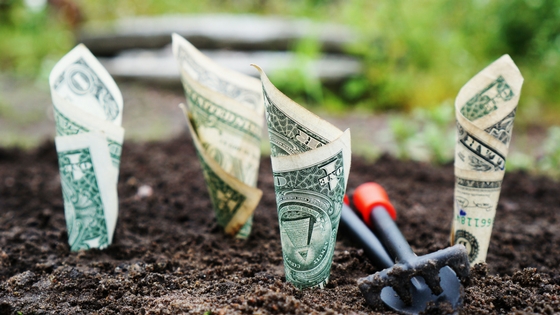 We're pleased to have supported a total of 77 projects through our Community Small grants. Below you can see all the recipients since our programme started in 2013!

In addition to these grants, in 2020 we gave £8,000 to the foodbanks which was split between the Brighouse Foodbank and Focus4Hope.

As we have two care homes for the elderly in Rastrick we took the decision to treat the residents and at Christmas 2020 a total of 100 residents received a small gift from Rastrick Big Local!
AWARDS IN 2022 – 9 PROJECTS
£1500 – Cornerstone Church – pantivity Christmas Adventure
£1500 – Soulstation – Christmas Angel Mission for Rastrick
£876.80 – Space Jubilee afternoon tea event
£1500 – St Matthews Panto Society – lighting replacement
£1500 – Empire Dance Troop – Community Dance School lessons
£1500 – St Johns Church Lighting – LED lighting
£975 – Turning Point Counselling – Young persons counselling
£1109.70 – RJFC – replacement defibrillator
£700 – Upper Edge Church – Table Tennis club
AWARDS IN 2023 – 8 PROJECTS
£1500 – Cromwell Bottom School Transport
£1445 – Curious Motion Dance for Wellbeing
£1500 – A Dyson continuity of therapeutic arts sessions at Space
£941.17- Space Reading Project
£1020 – Space on behalf of Joanna Sweat West – mindfulness course
£1500 – Active Calderdale – activities for children and families at the Space
£1500 – Rastrick Cricket Club – outdoor cricket equipment and cooking facilities
£1440 – St Johns Church Garden Tree Surgery
AWARDS IN 2021 – 6 PROJECTS
£1500 – Field Lane School – grow to school and get outside. Outdoor learning and waterproofs for pupils
£1500 – Rastrick Cricket Club – junior kit bundles
£1500 – A Dyson art project via Space – therapeutic art sessions
£1500 – Field Lane estate skip project
£1500 – St Matthews Parents and Toddlers
£589.50 – Emma Dunn Mindfulness course
AWARDS IN 2020 – 2 PROJECTS
£1500 – St John's Pantomime Society for LED stage lighting
£1500 – Rastrick Craft Club – arts and crafts for adults
AWARDS IN 2019 – 3 PROJECTS
£1500 – Field Lane School – playground shelter
£1500 – Brighouse Arts Festival
£1054 – Focus4Success – activities programme pilot
AWARDS IN 2018 – 6 PROJECTS
£1500 – Brighouse Arts Festival for three events in Rastrick
£1500 – St John's Community Hall to improve car park
£1426 – St Matthew's Parish Centre to improve the hall floor
£960 – Two christmas trees at Field Lane and the Parish Centre
£1500 – St Matthew's Theatrical Society costumes and leaflet printing
£125 – Rastrick Plays Better leaflet printing
AWARDS IN 2017 – 6 PROJECTS
£1500 – St John's Community Hall room refurbishment
£1500 – Community Connections befriending project
£1000 – Castlefields Golf Club defibrillator
£628 – Friends of Brighouse Station storage shed
£1500 – Turning Point Counselling Pilot Outreach project
£1500 – St Matthew's Church Kitchen improvements
AWARDS IN 2016 – 4 PROJECTS
£960 – 4th Rastrick Guides to replace four tents
£746 – Rastrick Plays better to provide goalposts at Healey Wood Road
£1500 – Space at Field Lane contribution towards cost of reinstating utilities to Community Centre
£1500 – Rastrick Bowling Club defibrillator
AWARDS IN 2015 – 12 PROJECTS
£1500 – Love Bread CIC – free baking workshops for pairs
£1200 – Rastrick Tennis Club – providing an opportunity for 6 – 16 year olds to learn to play and enjoy tennis
£1500 – St Matthew's Scouts – new patrol tents
£685 – Annapurna Dance – project involving Carr Green and Woodhouse primary schools about World War 1
£765 – Woodhouse School out Scheme – 3 ipads to enhance the IT levels in SOS for pre-school children
£1000 – Teenie Tennis Kids 8 week parent and toddler tennis programme
£1500 – Bricks 4 Kidz – Education through play sessions for children in various settings
£1500 – Dual Focus Media – development of Rastrick TV and RBL project recording
£1500 – Friends of Rastrick Library – Children's Book Festival including guest authors and illustrators
£500 – 4th Rastrick Brownies – Sleep over at "The Deep" Hull
£1500 – Brighouse Angling Association – building of four disabled access platforms at the club lake
£1500 – Woodhouse Lane Play area – contribution to play equipment for new play area
AWARDS IN 2014 – 11 PROJECTS
£540 – Rastrick High School – Big Sing opportunity for adults to participate in music taster sessions
£1498 – Phoenix Radio – training people to create local radio programmes based on Rastrick
£785 – Annapurna Dance – an initiative taken to be proactive within local communities to promote better integration
£1500 – Calderdale Community Transport – Let's go for a run: taking elderly residents on outings outings
£1200 – Top 2 toe therapy – 5 week course on baby/toddler massage
£1500 – St Matthew's Baby and Toddler Group – Improvements to outside play area
£1440 – Rastrick Juniors Football Club -cardiac defibrillator on Carr Green Lane for the benefit of Rastrick people
£1450 – Lovebread CIC- 10 week programme of subsidized bread sales, demos and activities
£1500 – Rastrick Cricket Club – Replacement practice safety cage
£1500 – Field Lane School – Series of art workshops to bring the community of Field Lane together
£1500 – Longroyde School – Get Set Go – early morning activity/breakfast for children showing the least progress
AWARDS IN 2013 – 10 PROJECTS
£1500 – Carr Green School, 00 faces of Carr Green, an exhibition of the history of the school over the last 100 years
£640 – Castlefields Golf Club – Taster sessions to introduce youngsters to golf
£1500 – St John the Divine – Community Hall Kitchen Access
£1200 – Ward Court Social Group – joint gardening project with elderly residents and the school
£1500 – St Matthew's Scout Group – New camping equipment
£1500 – St Matthew's Parish Centre – replacement windows for the Community centre
£1100 – Rastrick Tennis Club – To encourage participation in tennis locally with all schools
£600 – High Five Productions (Rastrick High) – Equipment for video mixing, video editing equipment
£1500 – Carr Green and Crowtrees Community Action Group – Improved path between Chapel Croft and Carr Green
£960 – Rastrick Juniors Football Club – playing surface aeration to improve surface on playing fields
---