Update from our Community meeting
Thank you to everyone who came to our Community meeting last Thursday 14th November at the Space@Field Lane, despite the weather!!
We presented a marketing cheque to Rastrick Cricket Club and Cromwell Bottom Nature Reserve who both received funding this year from Voice your Choice. The weather hasn't been the best recently which has obviously delayed works – shouldn't be too long before we see the end result of both projects.
Members of the committee were re-elected on the night.  If anyone would like to come and join our friendly partnership or volunteer in any way, then please contact us via our website or email rblhd63@gmail.com.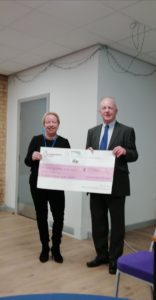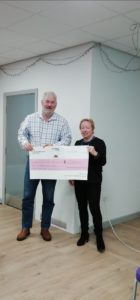 ---